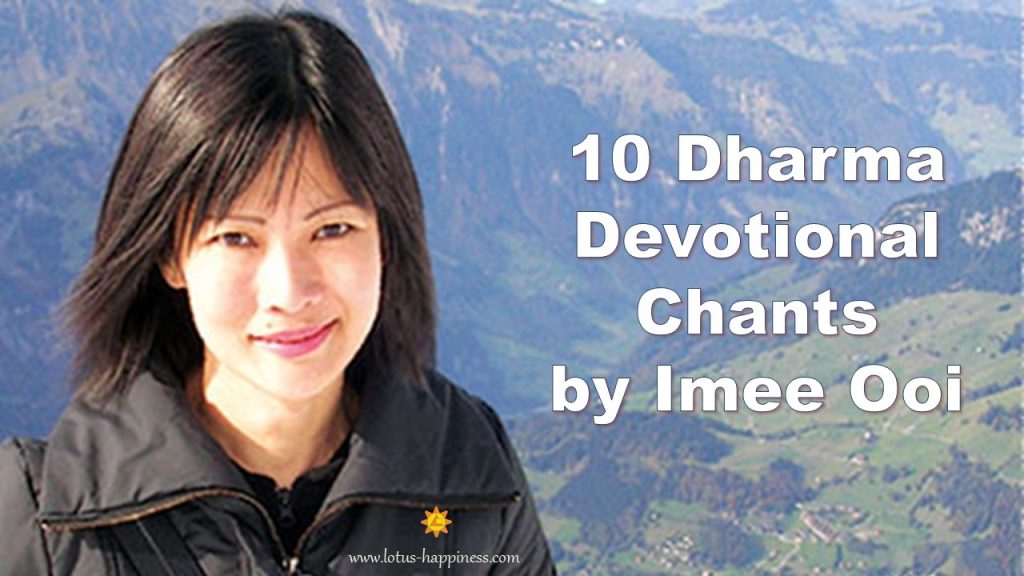 10 Dharma Devotional Chants by Imee Ooi
Imee Ooi (Huang Hui Yin) is a Chinese-Malaysian music composer, record producer, and singer. She specializes in the composition and arrangement of music for classical Buddhist chant, mantra, and dharani in Sanskrit, Pali, Tibetan, and Mandarin. In 1997 she founded a record label, I.M.M. Musicworks, to publish her music. She has released more than 40 albums.
Imee also composed and directed three highly acclaimed stage musicals: Siddhartha, Above Full Moon, and Princess Wen Cheng (aka Jewel of Tibet).
In addition to 10 Devotional Music of Guan Yin by Imee Ooi, the following is a list of 10 wonderful Dharma devotional chants by Imee Ooi:
#1 – Three Refuges | Amazon
#2 – The Chant of Metta | Amazon
#3 – White Tara Mantra | Amazon
#4 – Green Tara Mantra | Amazon
#5 – Medicine Buddha Dharani | Amazon
#6 – Maitreya – The Future Buddha | Amazon
#7 – The Diamond Sūtra | Amazon
#8 – Namo Amituofo | Amazon
#9 – Sakyamuni Buddha Mantra (Sanskrit) | Amazon
#10 – Usnisa Vijaya Dharani Sutra | Amazon

Listen in the playlist in Lotus Happiness Youtube