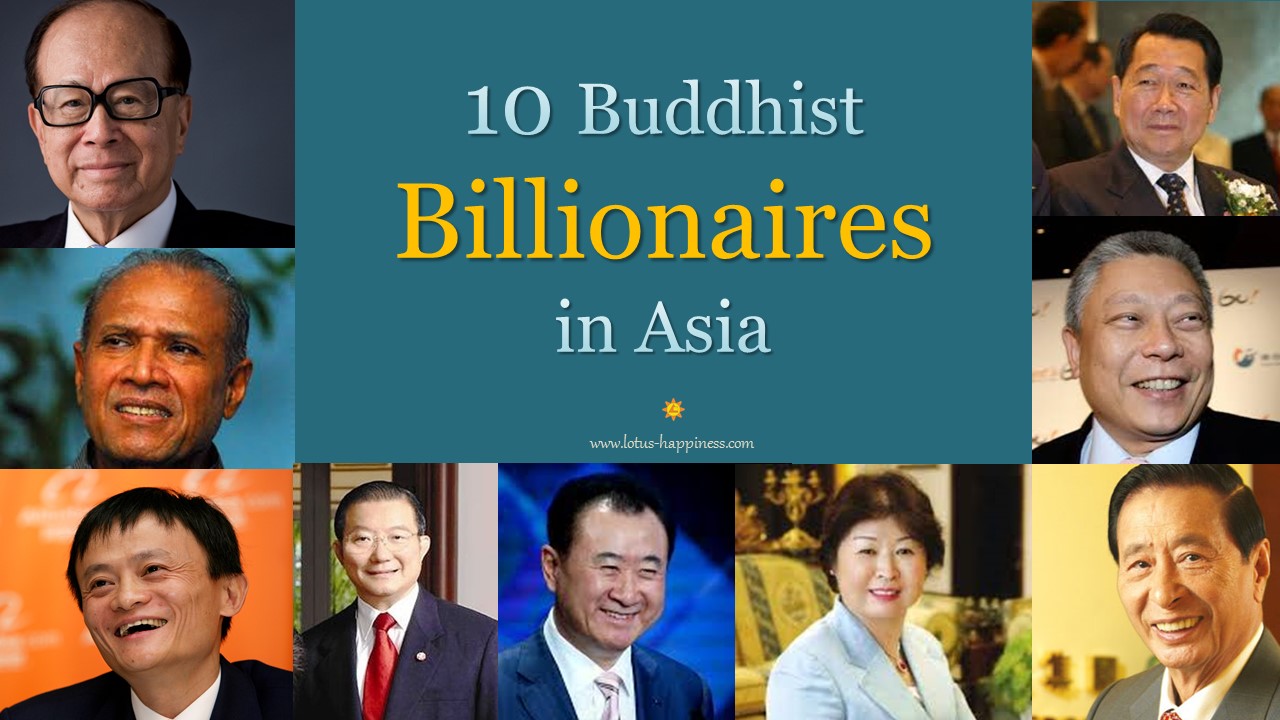 10 Buddhist Billionaires in Asia
"There is the case where the disciple of the noble ones — using the wealth earned through his efforts & enterprise, amassed through the strength of his arm, and piled up through the sweat of his brow, righteous wealth righteously gained — provides himself with pleasure & satisfaction, and maintains that pleasure rightly. He provides his mother & father with pleasure & satisfaction, and maintains that pleasure rightly. He provides his children, his wife, his slaves, servants, & assistants with pleasure & satisfaction, and maintains that pleasure rightly. This is the first benefit that can be obtained from wealth. – Adiya Sutta: Benefits to be Obtained (from Wealth)
Everybody wants to be prosperous and wealthy so as to experience holistic well-being in life. In the Pali Canon, the Buddha provides guidance to his lay disciples on the benefits of being wealthy, how to preserve and increase their prosperity, and how to avoid loss of wealth (Dighajanu (Vyagghapajja) Sutta).
The state of poverty is suffering. According to the Buddha's teachings, lacking of generosity is the root cause of poverty. By practicing generosity in our actions, mind, and speech, we can accumulate good fortune and prosperity in our life.
Most Buddhists live in Asia. Some of these Buddhists are self-made billionaires who have obtained righteous wealth through efforts, perseverance, and enterprise. What is laudable is that all of the billionaires are philanthropists who generously donate their wealth to good causes for the benefit of the community. Let's find out more about the 10 Buddhist billionaires in Asia:
#1 – Li Ka Shing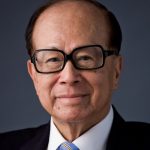 "The secret of management is simply identifying and making use of talent.  – Li Ka Shing
Li Ka Shing is Hong Kong's richest business tycoon. As of 22 Aug 2016, his total network is S31.9 billion. A self-made billionaire and a high school drop-out, he was an epitome of rags-to-riches legend. Aged 88 as of 2016, he is currently the Chairman of CK Hutchison Holdings.
Li is also a great philanthropist. He donated billions of dollars to build a Buddhist temple in Hong Kong – Tsz Shan Temple. Li Ka Shing Library, the library in Singapore Management University, is named after him because of the generous endowment from Li Ka Shing Foundation.
#2 – Jack Ma Yun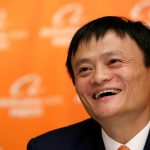 "The very important thing you should have is patience." – Jack Ma
Jack Ma is the founder and executive chairman of e-commence firm Alibaba Group in China. As of Aug 2016, his total network is $27.4 billion. A self-made billionaire, he began his career as an English lecturer in Hangzhou Dianzi University after his obtaining his B.A Degree in English.
In September 2014, Alibaba Group became one of the most valuable tech companies after successfully raising $25 billion in an initial public offering (IPO) on the New York Stock Exchange. The amount $25 billion is the largest initial public offering in US financial history.
Jack Ma is a practitioner of Chen Style Tai Chi Chuan. Tai Chi classes are offered at Alibaba and attendance by employees are mandatory. He hopes that one day people will remember him as a Tai Chi master, rather than just a business magnate.
#3 – Robert Kuok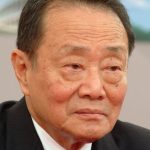 "Every business has its own risk. You need to be brave enough to grab the opportunities." – Robert Kuok
Robert Kuok is Malaysia's richest person with a total net worth of $11.3 billion as of August 2016. A self-made billionaire, his sprawling business empires ranges from Shangri-La hotel chain, Kerry properties, Wilmar palm oil etc.
In the 1970s, his sugar business was so widespread and influential – 80% of the Malaysian sugar production and 10% of the total world production – that people dubbed him "Sugar King of Asia." Now, the majority of his wealth is a stake in palm-oil-giant Wilmar International, which is run by nephew Kuok Khoon Hong, a Singapore billionaire.
Shy of the media, Kuok embraces the virtue of humility. Recalling his mother's Buddhist outlook, he said: "A highly successful man invites many problems and miseries. Why multiply enemies with a high profile or by boasting about accomplishments?" As the Chinese proverb goes, "Tall trees attract strong winds." Humility goes a long way in ensuring sustainable personal and professional success.
#4 – Ananda Krishnan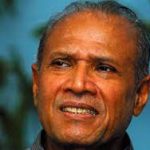 "I have heard some people say I have a low profile. Why should somebody be high profile, anyway? I am just doing my job." – Ananda Krishnan
Ananda Krishnan is Malaysia's second richest person with a total net worth of $7.8 billion as of August 2016. He owns a multimedia and telecommunication empires which include Maxis Communications, ASTRO Malaysia, MEASAT Broadcast Network Systems, SES World Skies and three communication satellites circumnavigating the earth.
Born in Kuala Lumpur to Tamil parents who were of Sri Lankan origin, he received B.A. (Hons) Political Science in the University of Melbourne as a Colombo Plan scholar. Subsequently, he obtained Master in Business Administration from Harvard Business School.
Ananda Krishnan has 2 daughters and 1 son. He only son also a Theravada Buddhist monk known as Ajahn Siripanyo.
#5 – Zhang Yin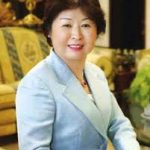 "My desire has always been to be the leader in an industry." – Zhang Yin
Known as the "Queen of Trash" and "Empress of Paper", Zhang Yin is the Bill Gates of bulk-recycled paper. She is the founder and director of the family company Nine Dragons Paper Holdings Limited – a largest paper recycling company in China that buys scrap paper from the United States, turn them into cardboards to ship exports from China back to western countries. and imports it into China. As if 2016, Zhang Yin has an estimated net worth of 3.4 billion and she is the fourth richest woman in China.
Zhang Yin is married with her second husband and has two children.
#6 – Lee Shau Kee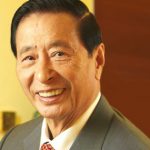 "Find a job that you will be happy with and work hard at." – Lee Shau Kee
Lee Shau Kee is a Hong Kong-based real estate tycoon and majority owner of Henderson Land Development, a property conglomerate with interests in properties, hotels, restaurants and internet services. His total network is US$23.3 billion as of June 2016. He is ranked the second wealthiest in Hong Kong after Li Ka Shing.
He is the founder of Lee Shau Kee Foundation, a non-profit organization that primarily supports educational and community causes. He also founded the Hong Kong Pei Hua Education Foundation, which provides training programs to competent personnel in China. In January 2015, Lee reportedly donated a 6,300-square foot site in Yuen Long, Hong Kong, to Hong Kong-based non-profit organization Po Leung Kuk for the construction of a youth hostel. A generous philanthropist, Lee's lifetime giving exceeds $100 million.
#7 – Eng Meng Tsai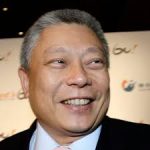 Tsai Eng-meng is a Taiwanese businessman and philanthropist. As a chairman of the snack food company Want Want China. With a total network of US $5.6 billion, he is currently the richest person in Taiwan.
As a notable philanthropist, Tsai gives primarily to disaster relief and health-related causes. His lifetime giving exceeds $1.4 million. Tsai is the Founding Chairman of Tsai Eng Meng Charitable Foundation, which primarily supports social causes involving poverty and geriatric care; and Director of Shi Zhao Social Welfare Foundation, which primarily supports disaster relief and social welfare. He is also Founder of Want Taiwan Cross-Strait Mutual Trust Foundation and Want Want Cultural Foundation.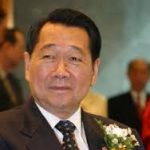 With 8.9 billion as of 2016, Dhanin Chearavanont is the second richest businessman in Thailand. Dhanin and his three brothers (Jaran, Montri and Sumet) collectively own the Charoen Pokhphand Group (C.P. Group). The C.P. Group is one of Asia's largest conglomerates and operates in agriculture, telecommunications, marketing, distribution and logistics, international trading, petrochemicals, property and land development, crop integration, insurance, automotive, and pet foods.
Dhanin is also a remarkable philanthropist. Over the last 15 years has contributed more than $500,000 a year to various education, child welfare (orphanages) and Buddhist causes by restoring Buddhist temples in Thailand.
#9 – Charoen Sirivadhanabhakdi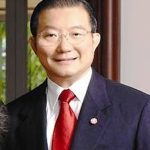 With a net worth of 14.6 billion as of 2016, the liquor tycoon Charoen Sirivadhanabhakdi is the richest self-made business magnante and investor in Thailand. He is chairman of Thai Beverage, maker of Chang beer, as well as Fraser and Neave, Ltd (F&N).He owns the Pantip Plaza mall in Bangkok, Hotel Plaza Athénée in New York, hotels in Asia, the US, and Australia, plus residential, commercial and retail buildings in Singapore and Thailand.
As a philanthropist, he supports medical, educational and religious causes. He established the Sirivadhanabhakdi Foundation, of which his wife, Wanna, is Vice Chairman. The husband-and-wife team gave more than $500,000 in medical supplies and machinery to hospitals in Thailand. The Sirivadhanabhakdi Foundation started a $3 million scholarship fund for young entrepreneur. In 2007, the foundation funded the restoration of the mural paintings of Wat Pho, a Buddhist temple organization in Bangkok.
#10 – Wang Jianlin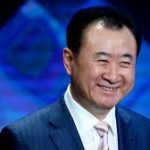 "I am not a person who pursues luxury. I am not like those people who, once they have money, compulsively squander it or show it off." – Wang Jianlin
With a net worth of US$33.3 billion (as of August 2016), Wang Jianlin is the wealthiest person in China. He is the founder and chairman of Dalian Wanda Group, China's largest real estate developer, as well as the world's largest movie theater operator.He owns 20% of the Spanish football club Atlético Madrid.
In 2010, Wang Jianlin donated a billion yuan (US$156 million) to the city of Nanjing for the reconstruction of Porcelain Tower of Nanjing or Temple of Gratitude on the south bank of Qinhuai River in Nanjing. It was the largest single personal donation ever made in China.
____________________________________________________________________________________
Read: The Lotus Sutra and Its Opening and Closing Sutras: A Beautiful Translation with Deep Love from a Lay Buddhist Practitioner.